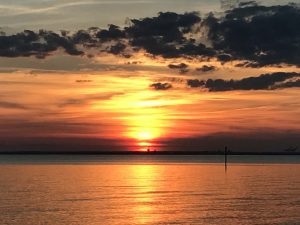 Environmental stewardship has become much more than a legal requirement in today's marketplace: It is also an expectation of your buyers, consumers, and community, and the failure to meet environmental protection compliance requirements comes at a big cost financially and in the court of public opinion.
Ensuring you understand and are able to meet these expectations on your project's front end, and within your budget, requires a knowledgeable and trusted partner.
Having focused our expertise for over 20 years primarily on environmental planning for development projects and the resolution of environmental miscues borne from the lack of planning, the team at EcoSolutions, Inc., under the leadership of Owner and President Tom Hutchings, is uniquely qualified to meet your environmental services needs.
In addition to our long and deep history as an environmental services provider for both the profit and non-profit sectors in sensitive coastal landscapes, the EcoSolutions team is differentiated by our record of success with clients in pre-development permitting analysis and assessment. By working with our clients on environmental needs and considerations at a project's outset, EcoSolutions is able to minimize environmental risk while also increasing the project's long-term economic viability.
By taking an ecosystem-based approach to planning, EcoSolutions helps you avoid surprising needs and costs that come with a piece-meal approach to your project, and the team's long experience also comes with both innovative and cost effective solutions on even the most complex environmental issues.