Tom Hutchings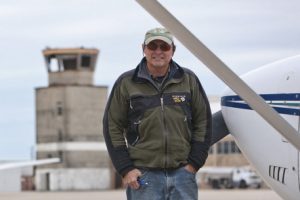 Tom Hutchings received his B.S. in Biology in 1979 from the University of North Carolina at Wilmington and his M.B.A. in 1992 from the University of South Alabama. He holds certifications or memberships in the following:
Trained Mediator, Alabama Center for Dispute Resolution
Harvard/MIT School of Environmental Mediation
Wetland Delineator, U.S. Army Corps of Engineers
Certified Professional in Erosion and Sediment Control
Member, International Erosion Control Association
Member and Founder, Alabama Coastal Foundation
Private Pilot
Prior to founding EcoSolutions, Hutchings served in various capacities for the National Marine Fisheries Service, Osprey Construction, Spring Hill College, Eastern Shore Marine/Southern Yacht Charters, Alabama Coastal Foundation and Hutchings and Associates. He has also served the communities in which he operates on a volunteer basis through Southwings, the Fairhope Educational Enrichment Foundation, Legacy Partners in Environmental Education, Pensacola Community Action Network, Coastal Kids Quiz and the Family Island Education Foundation (Bahamas).